Meet The Team
Our People
Our team are dedicated to providing you and your business with personalised professional services. All our team members are committed to ongoing professional development so you enjoy the best technical tax and accounting advice available. Below are the profiles on our team members.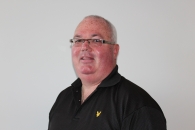 WARRICK NANCARROW (IPA

)
Warrick is the Principal of Proactive Accountants and Business Advisors. He is our "Xero Guru" and has more than 25 years accounting experience.
Prior to starting the business he worked in industry for companies including BP Australia, Repco and LaTrobe University. In 2002 he ventured out as a sole practitioner and commenced operations in Vermont before opening an office in Boronia in 2005.
His specialist technical skills include business structures, business set-up, software (including cloud based), business planning and succession planning. Warrick's goal from the beginning has been to help business owners fast track their success which includes a focus on growing their revenue, profits, business value and personal wealth. To achieve this objective Warrick believes, "You need to understand a client's business and the specific industry issues they face. Only then can you tailor strategies and select the right tools to help them with their business planning."
Over the years Warrick has developed an excellent rapport with his clients, especially the tradies. He believes his hands on approach and his ability to speak their language is why he is known as the 'Tradies Accountant'. Warrick says "Tradies are great technicians but they hate paperwork. We train them in this area and introduce them to technology designed to save them time and money. As a result we get regular referrals and our niche has expanded to property developers and builders'.
Identifying the need for better solutions for business owners, Warrick took the business into the cloud by offering an online accounting service supported by the best technology available. This includes programs like Xero, Quickbooks, TradiePad, GeoOp, Office 365, Dropbox, Hubdoc, Debtor Daddy and Skype. As Warrick puts it, "We are going through a technology revolution and business owners can choose to embrace it or ignore it. We believe it is our responsibility to help clients work smarter not harder and the technology can give clients a competitive edge".
Warrick is passionate about small business and is highly regarded in the firm for his knowledge, patience and mentoring skills. His Professional Qualifications and Memberships include:
Member of IPA Australia
Public Practice Certificate
Registered Tax Agent
Xero Certified Advisor
Bachelor of Business (Accounting)
Outside the office Warrick enjoys spending time with his family, camping, trail bike riding and motorsport. You can contact Warrick on (03) 8802 4676 or warrick@proactiveaccountant.com.au
Connect with Warrick on LinkedIn
JULIA HO (ACA)
Julia is a qualified accountant and currently undertaking the CPA program and works in our Taxation and Business Services Division. She looks after a portfolio of small to medium sized businesses and is involved in all aspects of their operations including tax, management advice, strategic planning and succession planning.
Julia is also involved in the training and implementation of business accounting software systems such as Xero. Her Professional Qualifications and Memberships include:
Member of CPA Australia
Bachelor of Business (Accounting)
Xero Certified Advisor
Outside the office, Julia loves to socialise with friends and sample Melbourne's cuisine.
You can contact Julia on (03) 8802 4676 or email julia@proactiveaccountant.com.au
NICOLE SIMPSON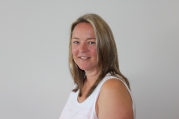 Nicole is office manager & client services coordinator. Nicole is a valued member of our team and is excellent at looking after all aspects of our office and clients requirements. Nicole has had several years experience with office administration and has worked for QBE Insurance Australia and AON Corporation.
Nicole's voice is the first one you hear when you call our office.
In her spare time Nicole enjoys spending time with her family and friends, reading and travelling.
For any general administration enquires you can contact Nicole directly on 8802 4676 or office@proactiveaccountant.com.au