Management Consulting Services
Assessing the performance of all aspects of your business is an integral part of effective management and your business' ongoing success.
Using our experience and some Key Performance Indicators we measure and monitor vital aspects of your business. Irrespective of the size of your business, we can implement management accounting procedures to ensure a flow of regular, meaningful financial reports. The preparation of budgets, forecasts and cashflow projections ensures your business strategies remain on track. Once completed they enable assessment of current performance against your management plans. The results can then be used to make decisions on marketing, pricing, organizational structure, overheads and capital investment.
The information we provide is of real value to business owners and is designed to provide a springboard for further action. We review the reports and discuss the strategic options for the future of your business.
Our management consulting services include: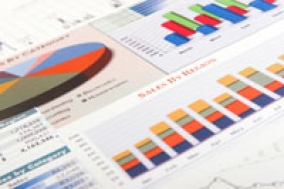 Business and Strategic Planning
Growth and Profit Strategies
Structuring
Asset Protection
Budgets, Forecasts and Cash Flow Projections
Management Reporting
Financial Analysis
Costing & Pricing Strategies
Benchmarking and KPI's
Succession Planning
Practical Business Advice
We believe our offering is unique and our pro-active team is incredibly passionate about helping you succeed. If you're looking for a lot more than just basic accounting and tax compliance services from your accountant contact one of our professional and passionate team members today.
If you're an ambitious business owner looking to start or grow your business we invite you to book a FREE, one hour introductory consultation to discuss your business needs. At this meeting you can expect practical business, tax, marketing and financial advice designed to help you accelerate your business success. To make a booking call us today on (03) 9761 0035 or complete your details in the box at the top of this page and let's get to work ON your business so it's more profitable, valuable and saleable.
ProActive Accountants & Business Advisors
Build Your Business & Grow Your Wealth